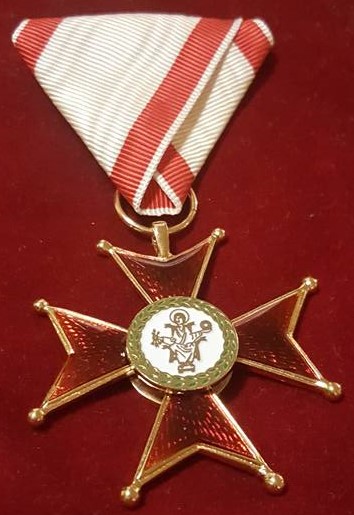 The Knight-/Dame Cross of Honours is a recognition granted to persons who in a special way have helped – through word and action – to protect human life and special protection of the weak, the oppressed and persecuted people.
People who receive the merit medal and awarded the Sankt Hallvards Order's Honorary Knight Cross is not a member of the Order. This is an honorary appointment.
The honorary appointment may not be bought or ordered in any way. It can only be awarded on the recommendation from a third party. One cannot apply for yourself to be awarded the Knight-/Dame Cross of Honours.
Anyone who has received the Orders Knight Cross of Honour is Honorary Knights/Dames of the Order of St. Hallvard.