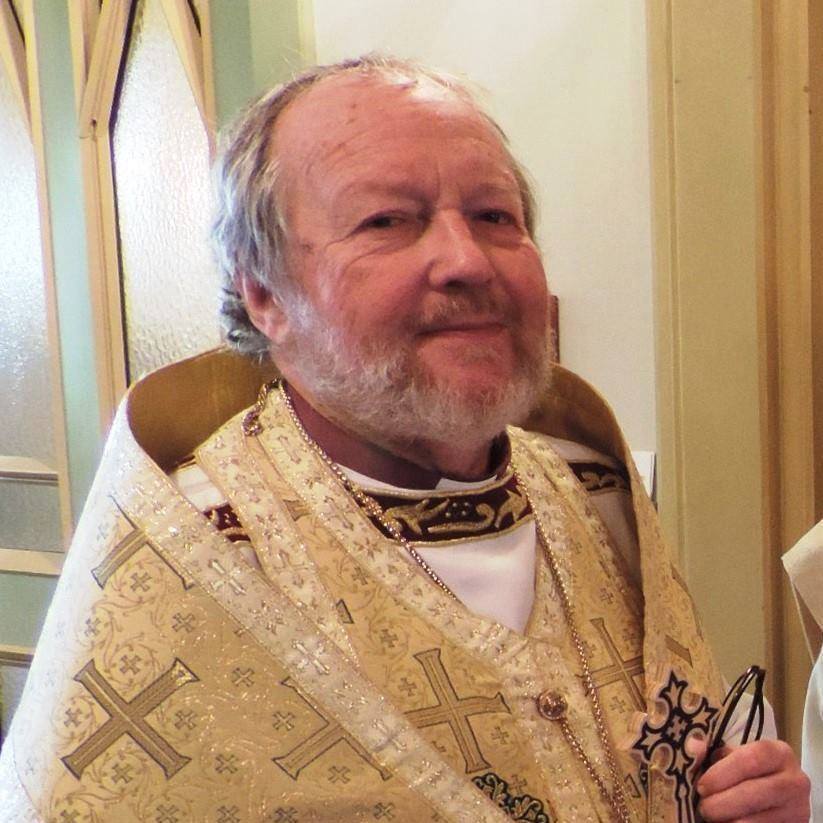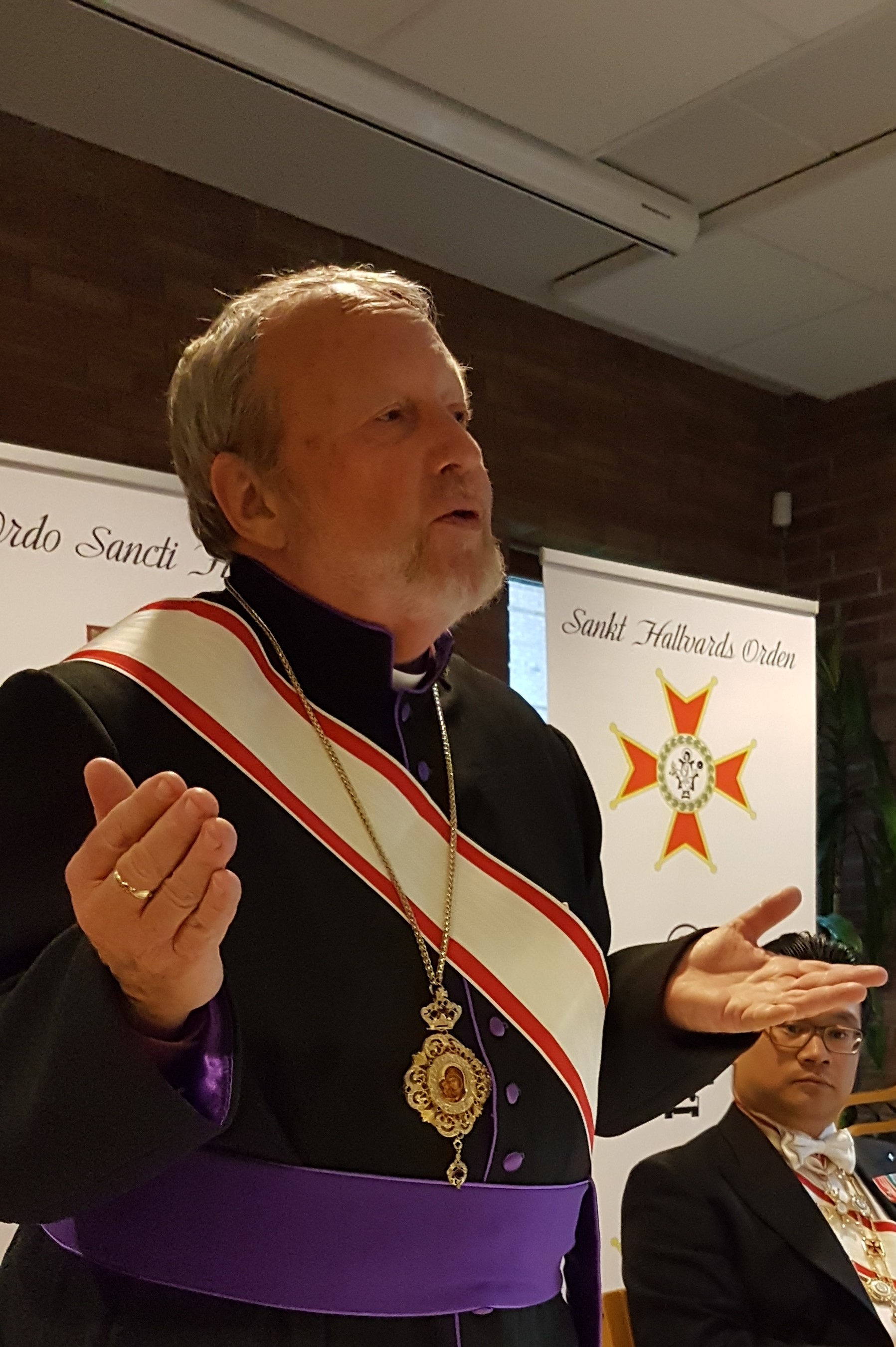 (ENGLISH VERSION FOLLOWS)
Sankt Hallvard-Ordenens biskoppelige visitator er Hans eksellense Mar Johannes Ephrem (Trond H. F. Kverno), titulær biskop av Selje for Den Hellige Oppstandelses Stift, Norge, under Holy Synod of the Americas, komponist, professor emeritus.
Som komponist består hans opusliste for det aller meste av kirkemusikk, orgelverker og fremfor alt vokalverker, fra enkeltstående sanger og folketonearrangementer til tidebønner og messer. Et av de fundamentale elementene i hans musikk er kirkens 2000-årige sangtradisjon – gregoriansk, syrisk, armensk.. Denne vokalformen gjennomsyrer en rekke av hans verker, f.eks. de bibelske salmene, messene og de to pasjonene – Matteuspasjonen og Markuspasjonen.
ENGLISH VERSION:
The Episcopal Visitator of the Order is His Grace Mar Johannes Ephrem (Trond H. F. Kverno) Titular bishop of Selje, Diocese of The Holy Resurrection under Holy Synod of the Americas, composer, professor emeritus.

As a composer his opus list mainly consist of church music, organ works and above all vocal works, from simple songs and folk events to prayers and chants. One of the fundamental elements in his music is the Church's 2000-year singing tradition – Gregorian, Syriac, Armenian .. This vocal form permeates a number of his works, for example. the biblical psalms, fairs and the two passions – St. Matthew Passion and St Mark Passion.